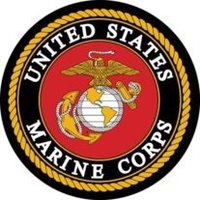 Charles Frank Impink
Charles Frank and Gladys E. Impink
Aquone NC (formerly of Hopatcong)
Charles Frank Impink passed away Saturday February 11, 2017 and his wife of 67 years, Gladys E. (nee: Higgins) Impink passed away a day later on Sunday February 12, 2017. Childhood sweethearts, Charles was 87 and Gladys was 86.
Charles was born in Rockaway and Gladys in Rahway. They have resided in Lake Nantahala, North Carolina since 1994 and previously in Hopatcong.
Prior to Retirement - Charles proudly served in the U.S. Marine Corps and was the owner of Impink Builders where he built many of Lake Hopatcong's finest homes. He enjoyed lake living, fast boats and Sunday drives in his classic red Camaro with the top down and Gladys by his side. Gladys, previously worked as an executive secretary with Mecca Electronics, she was also a former member of the Hopatcong board of Education and past President of the Hopatcong Women's Club. Laughing, loving, raising her children and keeping a happy home was where her heart truly lived. Charles and Gladys' greatest love in life was spending time with family and friends!
Devoted parents of Donna Connallon (Kevin), Carole Horak, Roy Impink (Tracy) and the late Daniel Impink. Loving grandparents of nine grandchildren and Great-Grandparents of twelve Great-Grandchildren. Gladys is also survived by brothers Nuell and Robert Higgins and a sister Katherine Feldman.
Relatives and friends are respectfully invited to attend Charles and Gladys Life Celebration on Saturday February 18 from 12:00PM to 3:00PM at the Leber-Lakeside Funeral Home, 150 Landing Road, Landing. A Prayer Service will begin at 3:00PM.
In lieu of flowers memorial donations in their memory may be made to the Alzheimer's Association (www.alz.org).