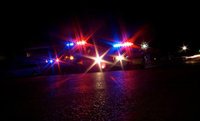 Christopher Keogan, Jr.
Christopher Keogan, Jr., 78, of Rockaway, passed away peacefully, with his wife by his side, on Tuesday December 19, 2017 at Lakeview Rehabilitation Care Center in Wayne.
Born December 19, 1939 in North Arlington, to the late Christopher, Sr. and Catherine, Christopher moved to Rockaway four years ago. He retired as a Captain from the North Arlington Police Department. Christopher loved boating with his devoted wife, Denise, especially around Forked River, NJ.
Survivors include his wife, Denise (Ciechonowski), children, Polly, Trish, Terri and Kenny, grandchildren, Ian, Alyssa, Tommy and Caeleigh, a sister, Cathy Moog and several nieces and nephews.
Cremation services are private. In lieu of flowers, please consider memorial donations to North Arlington PBA Local 95 Civic Association, PO Box 7095, North Arlington, NJ 07031.