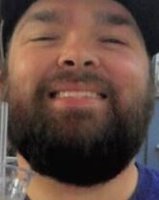 Stephen G. Giannos
Stephen G. Giannos, Jr. of Lake Hopatcong passed away at the age of 34 on Saturday, February 10, 2018 at home.
Born in Honolulu Hawaii, Stephen was an Executive Chef. His business ventures included working with the Queen of Norway, Elan in NYC, The W in Hoboken as well as The Office in Morristown. In addition to his passion for cooking he was an avid sports enthusiast and a New York Jets fan.
Cherished son of Maxine Gibson and Stephen and Debbie Giannos . Beloved brother of Michelle Hazen, Richard Hazen Jr., Ashley Powers and Kaitlyn Giannos. Also survived by many extended family members.
Family and friends are respectfully invited to attend Stephen's Life Celebration on Thursday February 15 from 5:00PM to 8:00PM at the Leber-Lakeside Funeral Home, 150 Landing Road, Landing. A Prayer Service will be held at 7:30PM.
In lieu of flowers memorial donations in his memory may be made to the Jefferson Rescue Squad, PO Box 300, 827 Rt. 15 South, Lk. Hopatcong, NJ 07849.