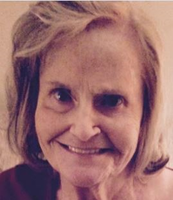 Joan S. Reilly
Joan S. Reilly, 73, long time resident of Hopatcong, passed away on Sunday February 11, 2018 at Morristown Medical Center.
Born in Montreal, QC, Canada on November 22, 1944 to the late Albert and the late Otis (McLeod) Setley, Joan resided in Hopatcong since 1974 prior to residing in Randolph for a short time. Joan was an integral part of the Hopatcong Community; serving on the Recreation Committee from 1976-2014, the Community Dispute Resolution Committee, Hopatcong Board of Education, the Helping Hands Program and the CERT Team. For all her efforts, Joan was honored by the Borough of Hopatcong on February 4th, 2015 with "Joan Reilly Day".
Joan was a dedicated mother, grandmother and homemaker who also offered child care services from her own home.
Survivors include two daughters, Lisa Reilly Cuoco and husband, Joseph, Colleen Mayer McDowell and husband, Darrin, son Rick Reilly and wife, Katie and six grandchildren, Jonathan and Lia Yohanan, Jake and Jenna Mayer and Colin and James Reilly.
Joan's Life Celebration will include visiting on Wednesday February 14 from 6:00-9:00 PM at Leber-Lakeside Funeral Home, 150 Landing Road, Landing, NJ. Funeral services will be held on Thursday February 15th at 10:00 AM at St. Peter's Episcopal Church, 50 Edgemere Avenue, Mt. Arlington, NJ. Cremation is private. For memorial donations, please consider St. Peter's Episcopal Church, PO Box 403, Mt. Arlington, NJ 07856 in loving memory of Joan.