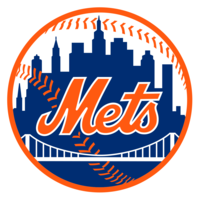 Thomas G. DiNardo
Thomas G. DiNardo, 53, of Hopatcong, passed away on Sunday March 25, 2018.
Born in Newark, Thomas resided in Nutley, Belleville, Caldwell and Paterson prior to moving to Hopatcong in 2002. Thomas was a graduate of Belleville High School Class of 1983. He worked as a Computer Technician. Thomas was a passionate New York Mets fan and also rooted for the New York Jets and Brooklyn Nets. Thomas' greatest joy was spending time with his family and friends.
Survivors include his wife, Traci, daughter Allison Ekeman and husband, Kyle, Grandchildren, Kayleigh, Jaxon and Alana and mother, Gerry DiNardo.
Thomas' cremation and Memorial Mass is private. A Celebration of his Life is scheduled for Sunday, April 8, 2018 from 1:00 - 5:00 PM at the VFW Post, 66 Main Street, Sparta, NJ 07871