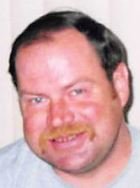 Claude Henry Brezina
Claude Henry Brezina
August 22, 1962 – March 26, 2018
Claude Henry Brezina passed away on March 26, 2018. Claude was the youngest child and beloved son of Joseph and Genevieve Brezina (Predeceased). Claude Henry Brezina is survived by his loving companion and best friend, Alice Stanley; his sister, Gean (Brezina) Ort and her husband Jacob Ort; his four brothers: Joseph Brezina Jr. and his companion Carol, Andre Brezina, John Brezina and his wife Cheryl and her brother Jack Fallat, Daryl Brezina and his wife Lisa, along with Claude's stepmom, Pat Hardigree. His is also survived by his nephews; Jacob, Benjamin, and Joseph and his nieces Samantha and Katherine.
The Graveside Service will be held at 11:00 A.M. Wednesday April 04, 2018 at Mt. Olive-Union Cemetery located at Flanders-Drakestown Road, Mt. Olive, New Jersey. In Lieu of Flowers, please donate to your local Salvation Army or Community Outreach program.
Claude was born in Morristown and lived in New Jersey for most of his life until moving to Binghamton, New York ten years ago. He spent most of his childhood living in Bartley, New Jersey where he was part of the Mt. Olive School System. Claude worked in Construction all of his adult life. Claude worked many years with his brother–in–law, Jake Ort cutting trees, paving and excavating. He also worked with his brothers building homes with "Brezina Brother's Inc.". While there, he worked as a carpenter and was famous as the "Bench Man" and for his remarkable strength.
Eventually, Claude moved on to other construction jobs primarily New Jersey. Claude always took great pride in "being a hard worker". He was a great co-worker to have on the job as he was always ready with a quick joke. Claude loved keeping the work trucks and job site well organized. Claude loved the chain saw, being acknowledged by his peers as one of the best. He found his passion in the Construction field. He would provide details of his latest work to those around him.
Claude will be remembered for his kindness, great wit, charm and humility (somewhat). He was happiest around people at social events and occasions. He liked to spin a tale now and then, especially down at the Pub or around a camp fire. Claude could mimic mannerisms and speech patterns quite well. If he was on a roll, one could not help but to start laughing. Claude loved the old comedy shows such as, The Bowery Boys, Laurel and Hardy, Abbott and Costello, McHale's Navy as well as his movies. Claude was associated with the Salvation Army and always stressed how valuable they were in helping so many different individuals and their unbelievable dedication to humanity. Claude was also a member and a longtime volunteer of the local churches. He loved to fish and ride his bikes.
Claude was loved by each family member in their own way, Gean remembered him always as that little redhead baby brother who became her "greatest baby sitter". He spent much of his early adult life with her family. Joe and Claude were the common Road Warriors who spent some of their time moving about. Andre knew him as the one who was able to keep, calm on the job (Sometimes by retrieving the hammer that Andre threw 50 yards into the woods and then asking "if it was time for a coffee break now"). John's words were "My buddy Claude, my brother, we spoke of everything (almost), I LOVE YOU, MAY YOU REST IN THE GLORY OF GOD'S LIFE- We are gonna miss the love and goodness that we all share with you. I'll see ya in heaven. Ride on Brother, later…
If a person had to encapsulate Claude's life in one sentence that sentence would be "if you ever mention Claude's name to someone who knew him, that person's initial reaction would be to SMILE" …and that for a plethora of reasons