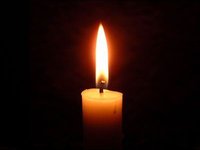 Irene Luczkovec
Irene Luczkovec, 75, of Mt. Arlington, passed away on Monday February 25, 2019 at her home.
Born in Passaic, Irene worked as an Administrative Assistant at American Cyanamide in Wayne. She was predeceased by her mother, Olga Luczkovec and her sister, Joanne Krasiewski.
Irene's Life Celebration will include a Mass on Wednesday March 6, 2019 at 10:30 AM at St. Mary's Church, 316 Cassville Road, Jackson, NJ. All are invited to meet at church for Mass. Irene will be laid to rest at St. Vladimir's Russian Orthodox Christian Cemetery located at the same address.